Apply For Deal Or No Deal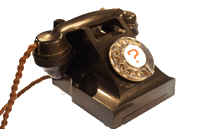 You can apply to be a contestant or in the audience for the UK version of Deal or No Deal, hosted by Noel Edmund via TV Games Online. Anyone can register as long as they are over the age of 18.

Currently applications are being taken to be a contestant for the next show till March 31st, 2010.

To register an interest on becoming a contestant fill out the form below and we will contact you on how apply to the show.

Register Your Interest NOW: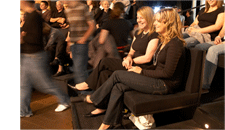 For those who are interested in being in the audience, the tickets are
FREE
. You can apply for more than one ticket, a maximum of 9 for all your mates to make the pilgrimage together. You will be able to see the drama unfold right before your eyes, weeks before it will be shown on national TV.
To be in the audience for series 6, follow our
link
and fill in the
application form
.
Note:
The show is filmed in a studio located within ½ a mile of Bristol Temple Meads station. Filming usually take place during a standard working week, between Mondays to Fridays. You can specify on the form which day you would like to appear, this does not guarantee the chosen day.